K.B. Sterling, circa 1980
I've already done two retrospective posts on Facebook, and now, here I am, about to do one here on the blog. I'm not going to apologize, however, because I find these periods of looking back to be informative and comforting.
The interesting thing is that the automatically-generated memes don't really allow for much thought or explanation. For example, my Facebook slideshow didn't make much of one of the major events of my year: the premature and unexpected death of my friend K.B.
Conversely, I've read of people for whom the opposite was heartbreakingly true: a death of a dear one was front and centre in the news feed.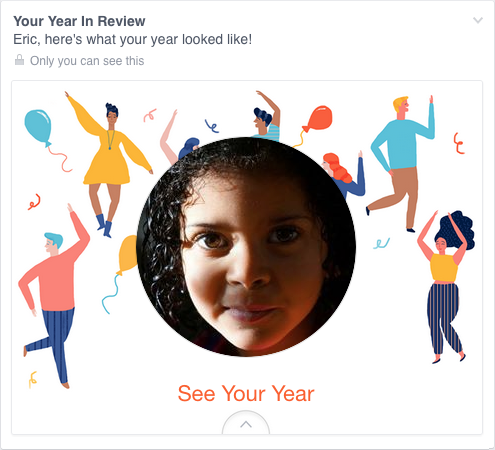 Eric Meyer writes: Still, they [the Year in Review slideshows] were easy enough to pass over, and I did. Until today, when I got this in my feed, exhorting me to create one of my own. "Eric, here's what your year looked like!"
A picture of my daughter, who is dead. Who died this year.
Unlike Eric, I was prepared for -- even looking forward to -- images of K.B. to dominate the first month of the year.
That didn't happen until I visited my blog statistics for the year. And there she was.
My post titled "
Too Soon
," written the morning I learned of her passing, received almost 750 page views in one week, making it the top* post of my year.
I have a stomach ache. Not because of any bugs or food gone bad. My stomach is roiling because I just learned that my dear friend, K.B., died in the wee hours of this morning, January 9, 2014. Her death was sudden and shocking, from an extremely rare allergic reaction.
Seeing this was very affirming. It felt right. K.B.'s death has been a constant presence this year, not just for me, but for the many who loved her.
My first meeting with our new puppy.
Balancing that, appropriately, was
the arrival of Kane into our family
. The two events occurred with stunning synchronicity: we met Kane the very day that K.B. passed.
Anyone who has a dog knows that they are one of the best antidotes for grief. They are undemanding, never say the wrong thing (though they very often
do
the wrong thing), and they have an abundance of love to give.
Tied for third place were these two posts:
My nephew recently mentioned one of his favourite desserts
(as served at a gluten-free bakery in town) called Queen Elizabeth Cake.
Having never heard of such a thing, I had to do a little research.
What I found was a recipe for a dark, moist, low-fat cake based on dates.
Queen Elizabeth Cake
-- worth every click and calorie, if you ask me! The recipe is included in the Sibbald Family Famous Recipes Cookbook,
which you can find here
.
April 28, 2014 marked thirty years since Stephen and I said, "I do" and joined our lives together before man and god.
Best choice I ever made. Here, in no particular order, are my reflections on those thirty years.
Thirty Thoughts for Thirty Years
-- in which I share my reflections on Steve's and my thirty-year marriage.
Conflict is inevitable. Learning how to handle disagreements was one of my biggest lessons of our first year together. When I got angry, I wanted confrontation -- loud and clear -- but the more aggressive I got, the more he withdrew. Which made me even angrier. It took a while before I learned how to calmly and respectfully express my point of view. It has made a huge difference, I think, in how our marriage has thrived.
So those, according to Google Analytics are the three most popular posts this year. Was there one that you liked that didn't make the cut? Have you bookmarked any?
* P.S. Google Analytics, as I have it (un)configured tracked some of my "pages" (e.g.,
Food
and
Photography
) as distinct posts, so they appear in the top ten as well, along with my home page. For this post, I've highlighted only the articles that appear in the top URLs.