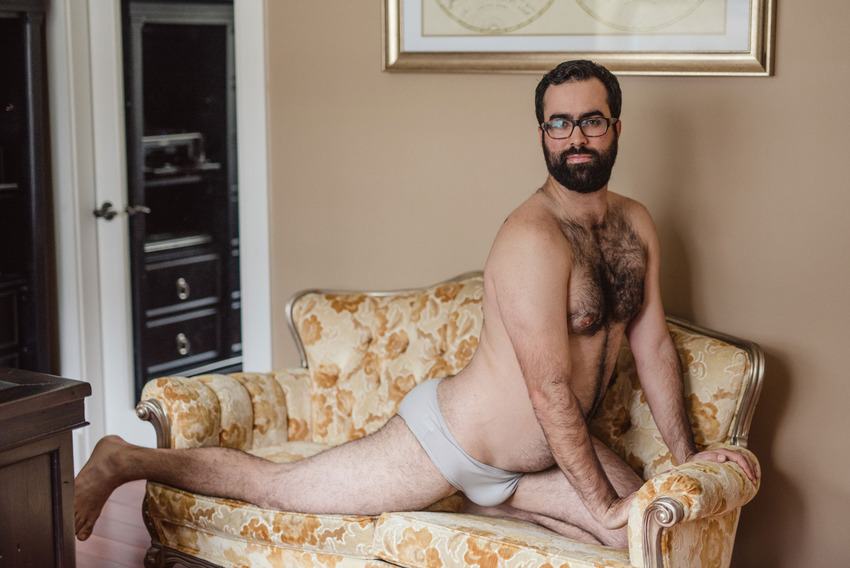 Boudoir photography has become a "thing" -- women have sexy photos taken of themselves,
and then give them to their partners. This fellow gives it a twist and spoofs those photo shoots, with funny
(and surprisingly sexy) results. I love that he keeps his glasses on in most of the pictures.
See more (if you dare) on Pleated Jeans.
Welcome to my periodic round-up of things I've found online that make me smile, cry, laugh, think, shout, or drop my jaw.
---
LAUGH
I can't understand a word they're saying, but it doesn't matter because I'm only looking at the dancers anyway.
---
CRY
It's satire, but it's not really funny:
Please don't get murdered at school today.
---
DROP YOUR JAW
One of my friends introduced me to Iurie Belegurschi, a photographer in Iceland. I now follow
his Facebook page
. You might enjoy it, too.
---
LAUGH
Which came first:
the name or the job
?
---
DROP YOUR JAW
WORLD-RENOWNED jeweller Chopard has collaborated with Harrods to create a
haute joaillerie
[snooty word for fancy jewellery] collection inspired by Walt Disney's Princesses. This one is my fave.
You can see more here.