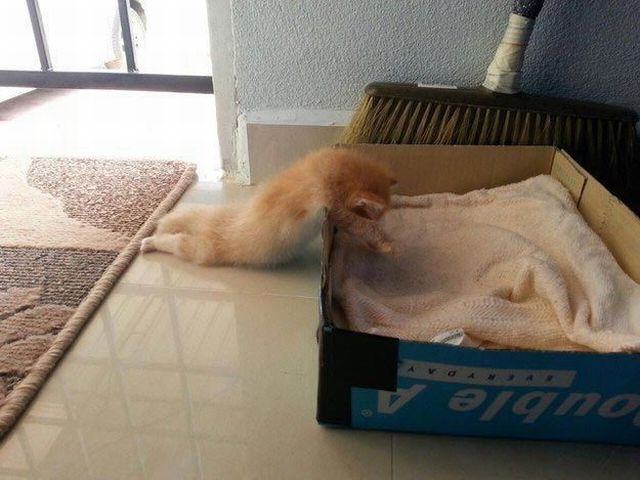 Narcoleptic kitty tries to reach the box and fails. (Pleated Jeans)
Welcome to my periodic round-up of things I've found online that make me smile, cry, laugh, think, shout, or drop my jaw.
---
NOD
---
LAUGH
Not surprisingly, Shia Laboeuf is not the only Hollywood celebrity with an ego the size of the planet. Orson Welles beat him to it.
Listen to these hilarious out-takes
from some voiceovers for frozen foods. (Incidentally, he was right, of course.)
Why? That doesn't make any sense. Sorry. There's no known way of saying an English sentence in which you begin a sentence with "in" and emphasize it. … That's just stupid. "In July?" I'd love to know how you emphasize "in" in 'in July." Impossible! Meaningless!
---
CRY
You may already have seen this video, but if you haven't it's worth a couple of minutes. I remember the moment when I looked at my husband and thought, "Yah. I could be happy looking at this face for the rest of my life." I was right.